Shimano Dura-Ace; Jobst Brandt Collet
See other failures under 000.html.
---
Shimano Dura-Ace broken at the pedal eye. Same model replacement with Jobst Brandt collet to simulate a tapered interface for the crank and pedal spindle.
In the first picture, the unmodified crank on the right has failed. the modified crank on the left was made from a used crank (two years old, already near to typical service life for cranks for Jobst) and has a ``halo'' of damage around the eye. The damage was preexisting, from use with a conventional pedal. The center crank is modified but otherwise new.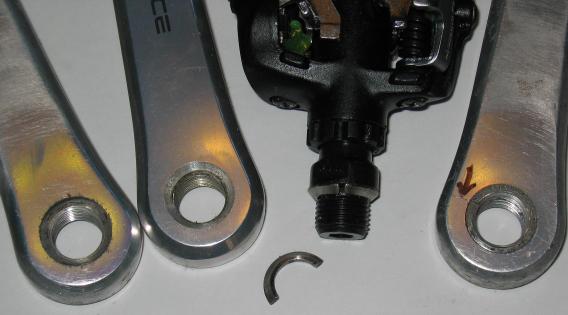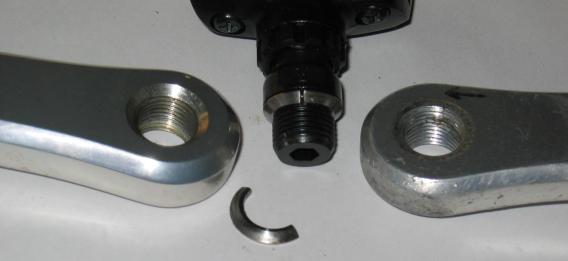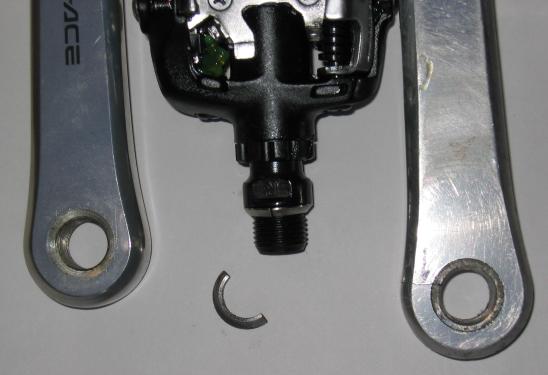 ---
Detail of pedal eye failure in progress. The area around eye was originally flat. With use, the pedal axle shoulder wore an indentation in to the crank face around the eye. The wear is caused by pedal motion relative to the crank, and likely initiated the crack.
The rider, Jobst Brandt, reports
It is a Shimano DuraAce crank I rode and detected before it separated. In particular, it is a classic of fretting erosion in the face of a crank and the resulting failure. The [pedal] was properly tight in use. It was the failure that convinced me to modify my cranks even though I was not sure of the effectiveness of the modification. That crank modification is on your web site as I recall [see above] and shows the 90 degree countersink and collet that I use now with no fretting erosion and years of service without weekly magnified inspections.
Note also the orientation of the crack, which suggests the primary direction of failure-causing loads is at the bottom of the stroke. Had the failure-inducing load occured at the 3 o'clock position, it would likely cause a crack 90 degrees to what is seen.
---
Another photo of the collet system, showing one full collet (two halves) on the spindle and half of another collet form the other pedal (not shown).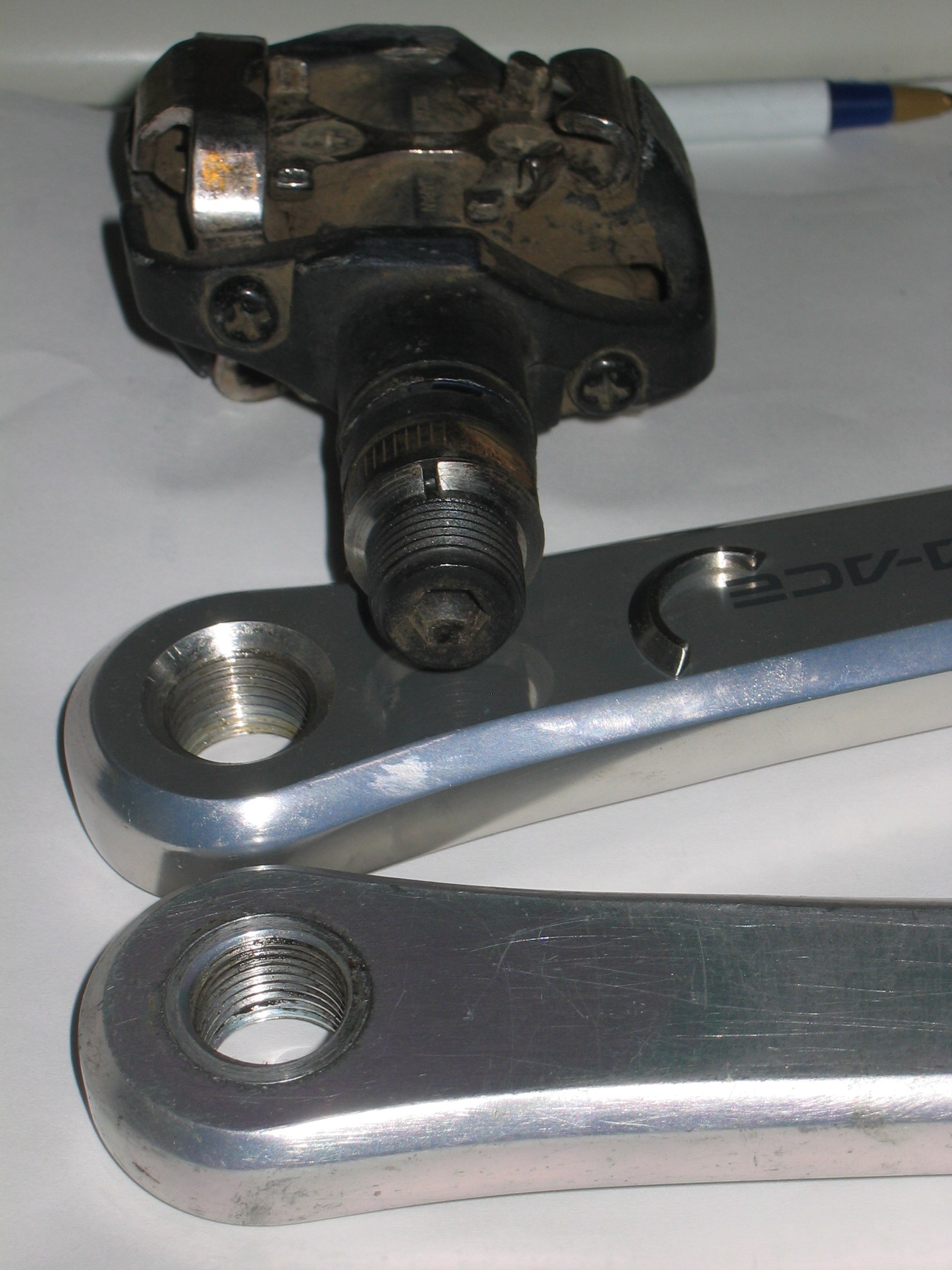 ---
See also FAIL-020.