Crank Failure
See other failures under 000.html.
---
Crank failure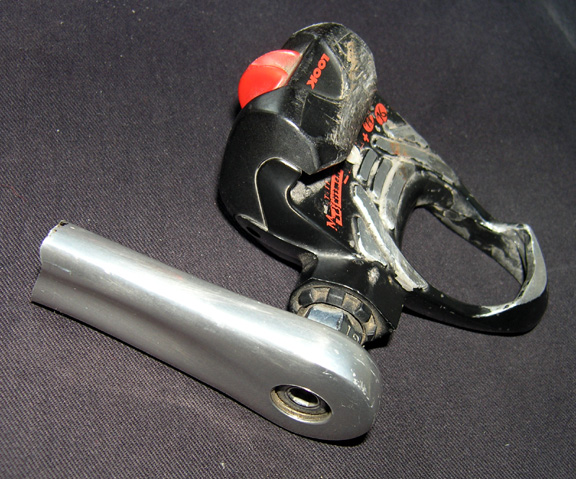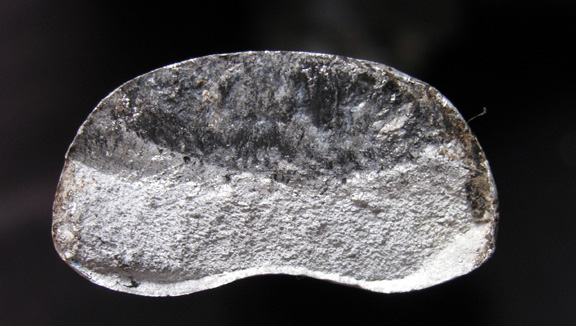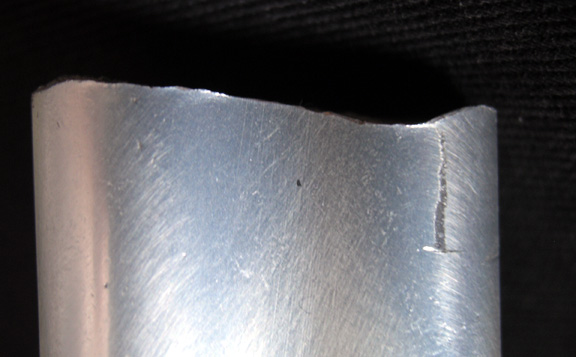 The owner/rider reports this is a 3-year-old Campagnolo Record crank (2001/2002?). Note two-color cross section, characteristic of fatigue failure. Owner suggests it is a manufacturing defect, both cranks replaced by Campagnolo at 35 months of a 36-month warranty.
Rider 81kgf (180 pounds), self-described ``masher'' and rides hills.
Injuries left rider in a sling.
---
See also FAIL-029.html.