Cranks break at eye even with pedal washer
See other failures under 000.html.
---
From http://www.yellowjersey.org/photosfromthepast/yesdeydo.jpg as of 2006/07/16.
It was once relatively common to place a washer between the pedal spindle and the crank in order to avoid crank pedal eye failures. The caption "Even with a pedal washer . . ." suggests a pedal washer was used in an attempt to prevent cracking at the eye, but these cranks failed anyway.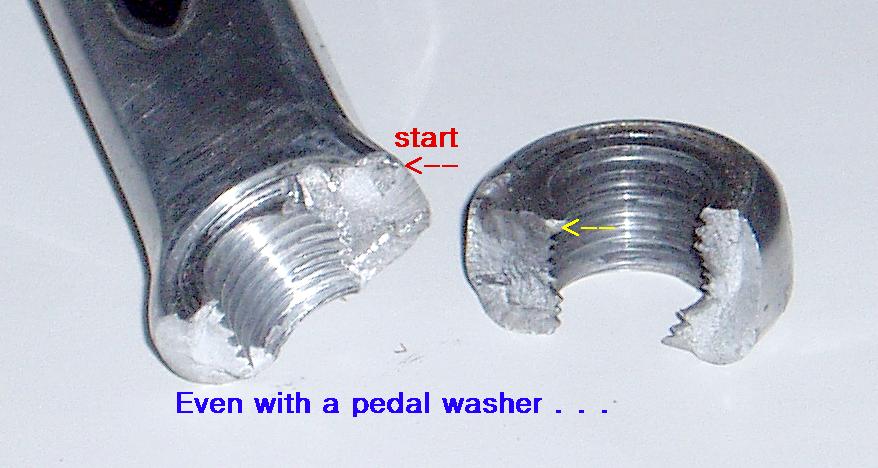 ---
See also FAIL-034.html.