Carbon Tube Clamping Failures — Seatpost, Steer Tube
See other failures under 000.html.
---
Carbon seatposts failed at frame's seatpost pinch clamp. Steer tubes failed at threadless headset pinch clamp.
Service history of parts is unknown. Collected from customer bikes by Aaron's Bicycle Repair.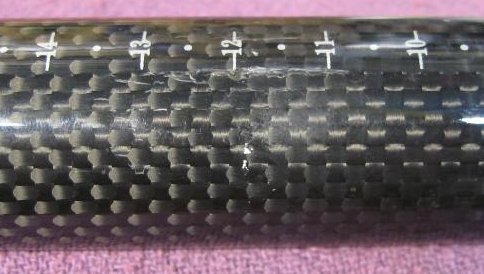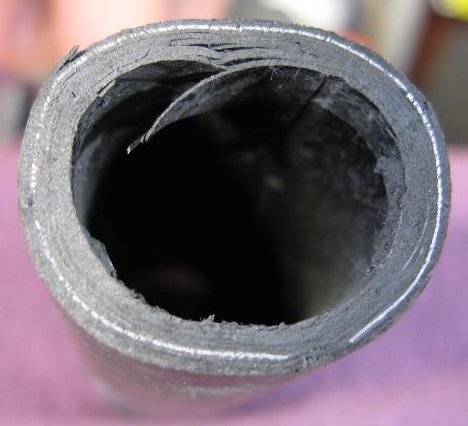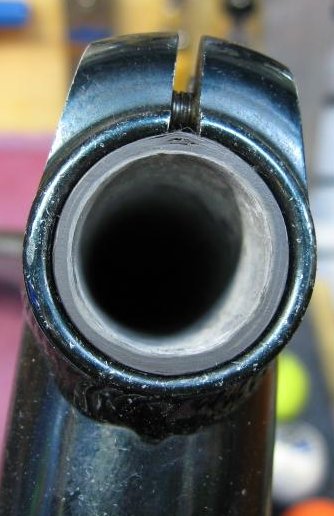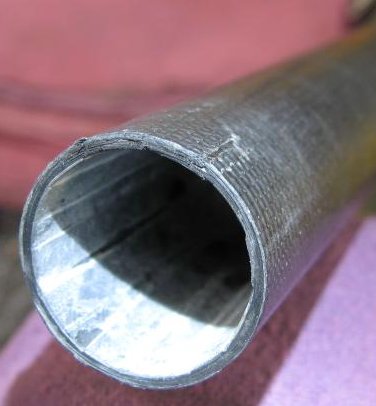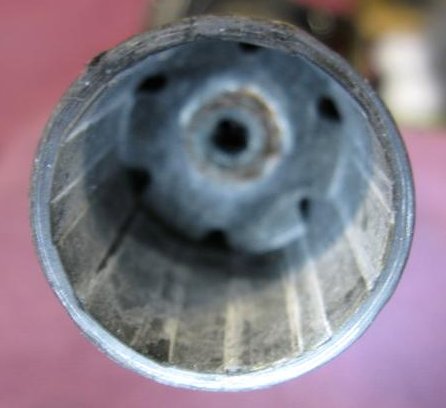 Last two pictures are the same steer tube. Note scoring inside a Cannondale fork steer tube due to installation, apparently by the factory, of star-fangled nut.
High-end parts tend to be underbuilt to save weight. At the same time, enthusiasts ride more per year, are stronger, and may ride on rougher terrain than casual cyclists. Thus, service life of high-end parts is often worse than cheaper/mainstream parts. Carbon fiber has higher strength-to-weight than steel, titanium, and aluminum, so it seems possible to build carbon parts both lighter and more durable. Nonetheless, Aaron says the shop sees a higher failure rate among carbon parts than among high-end metal parts, even though metal has been around longer so carbon parts tend to be newer. Further, metal often bends gradually, whereas a fully-failed carbon part more often leaves a jagged and dangerous edge. Thus, partial failure of a carbon part can be more serious than partial failure of a metal part.
---
See also FAIL-073.html (seatpost failure).
See also FAIL-096.html.