Rim Fractures
See other failures under 000.html.
---
Rim fractures.
Service history of parts is unknown. Collected from customer bikes by Aaron's Bicycle Repair.
First rim: Mavic 517 CD with ceramic-coated brake track, so brake track wear is less often a limiting factor in service life. Tube bed is cracked around nearly the whole circumference.



Cracking is widest near valve hole. Rim was ridden about 200-300km after first noticed brake rubbing (due to spreading of sidewalls from loss of support of the tube bed).
Second rim: Mavic 517 SUP UB single-eyelet rim with cracking around many eyelets in the rim's spoke bed.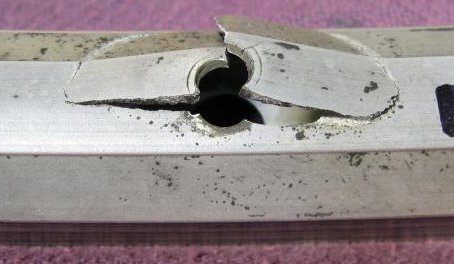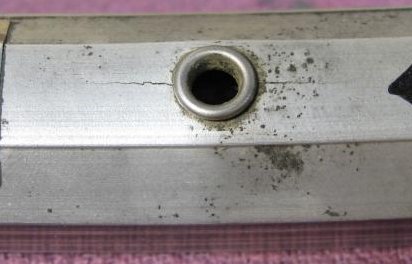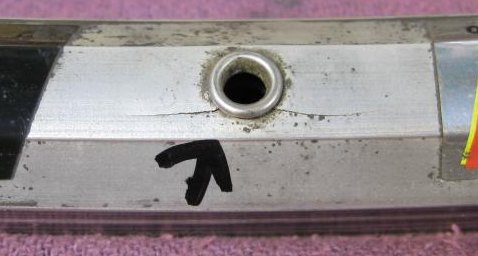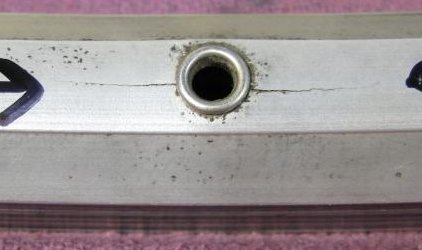 ---
See also FAIL-080.html