Crank failure near spider
See other failures under 000.html.
---
Crank failure near spider.

From http://blog.goo.ne.jp/villagetop/m/200603 and http://blogimg.goo.ne.jp/user_image/64/8e/bddda139f4ce6b5506130804dbf33eea.jpg as of 2008/02/11.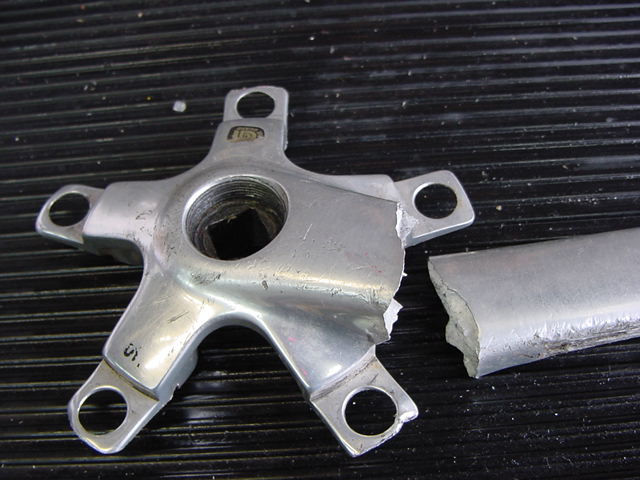 Crank details and service history unknown.
Residual marks suggest a Suntour equipped with Grease GuardTM, probably XC or XC-Pro models. The XC-Pro has a sharp "knife-edge" radius between crank and web.
Failure is similar to other cranks with knife-edge spiders.
---
See also FAIL-087.html.