Failed Carbon Fiber Steerer
See other failures under 000.html.
---
Failed carbon fiber steerer. Real Design "HP Pro" fork. Service history, and usage unknown. Notably, the stem type and clamping force are unknown. The user reports using "dynamic paste", often used with steerers and seatposts to reduce slipping.
Pictures from From http://fotos.rennrad-news.de/img/photos/1/6/5/_/large/Gabel1.JPG, etc. as of 2010/01.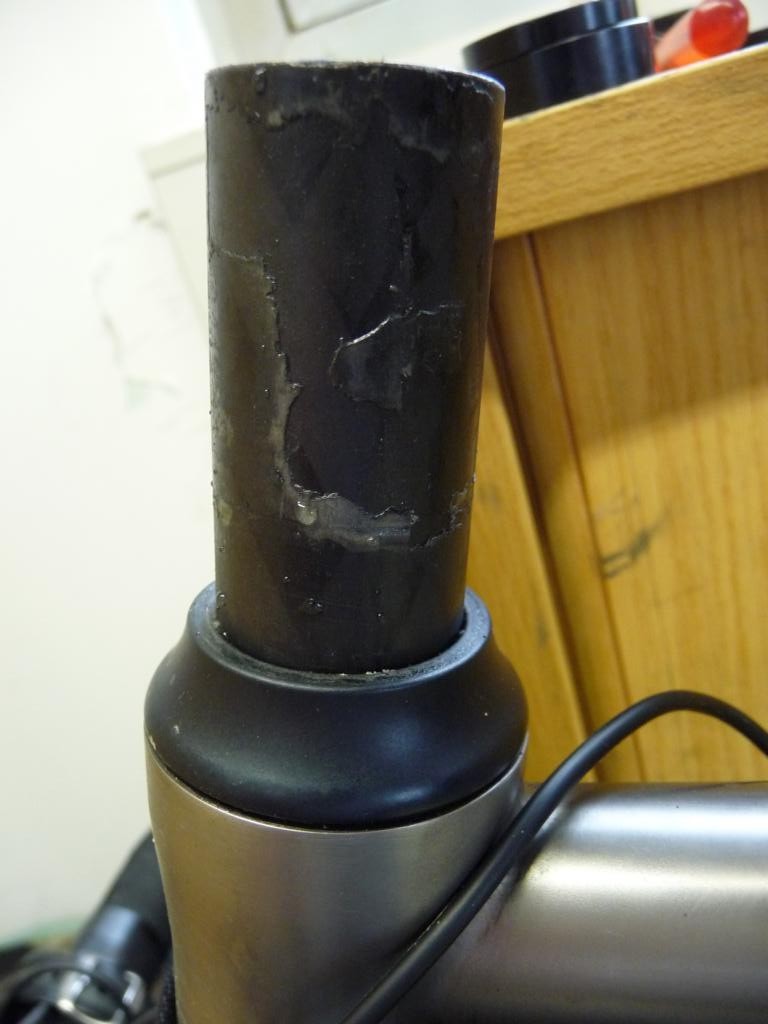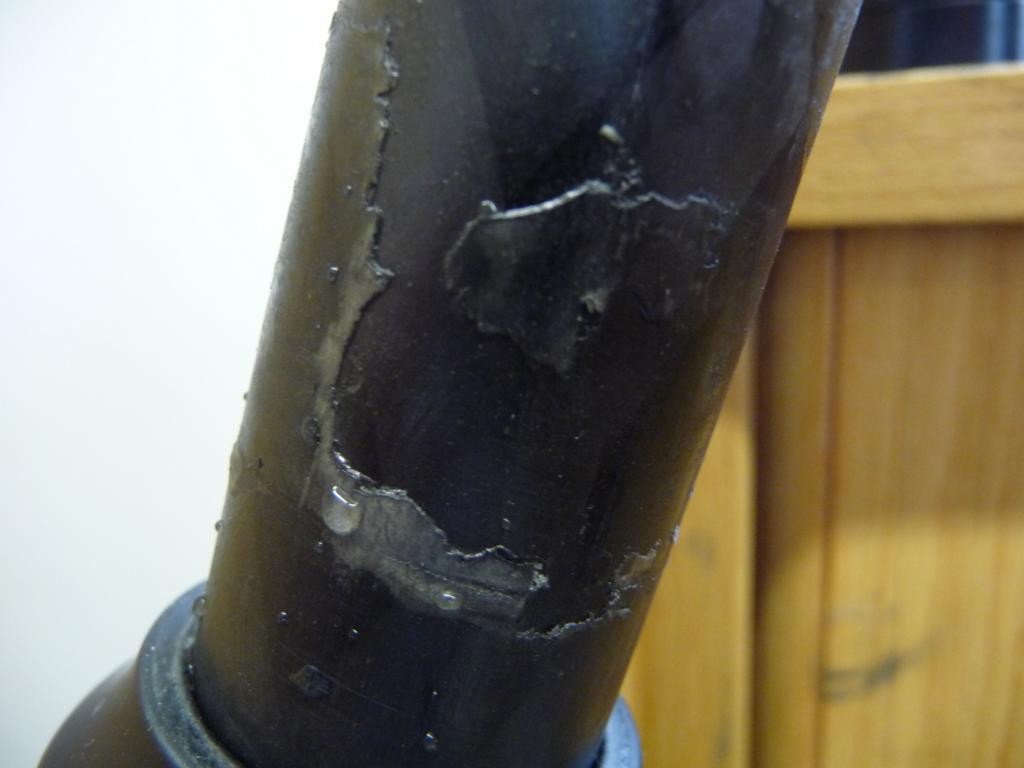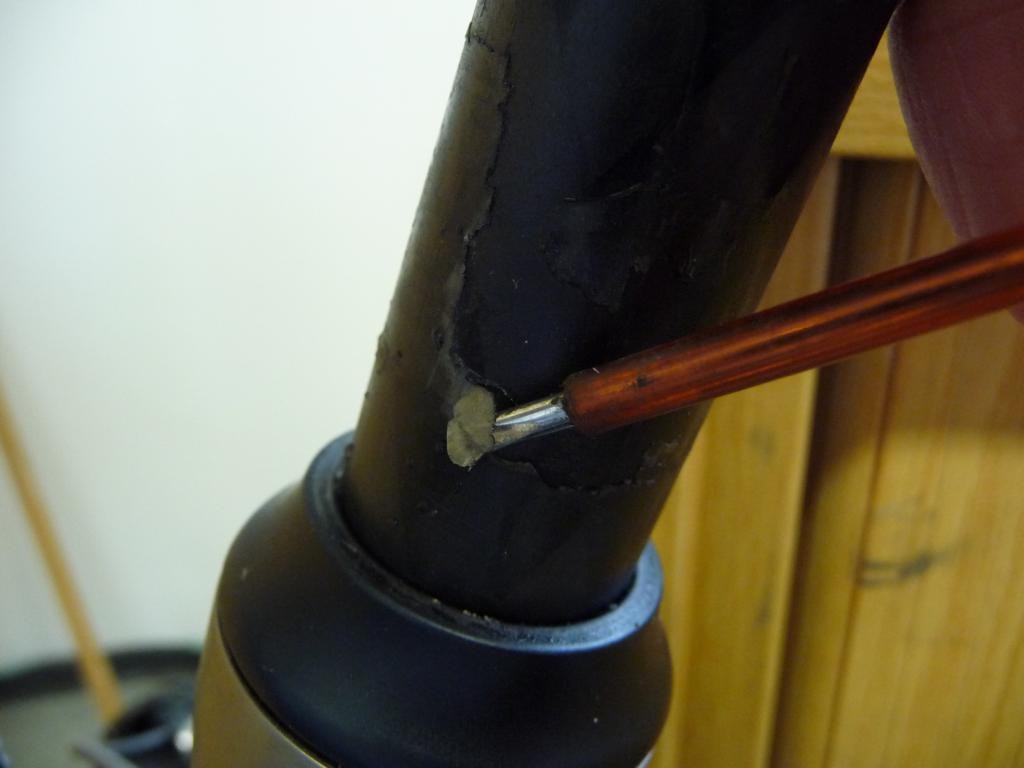 The failure appears to have started under the stem's clamp area. It would be interesting to know the brand and model of the stem, the clamping force, and whether the clamp bolts were lubricated.
The failre appears to have damaged a layer of epoxy on the surface, but not gone through to carbon fiber underneath.
---
See also FAIL-121.html