Failed Shimano Ultegra CN 6700 Chains
See other failures under 000.html.
---
Shimano Ultegra CN 6700 chains, side plates failed with eye cracks. From http://cozybeehive.blogspot.com/2010/02/shimano-ultegra-chain-failure.html as of 2010/03.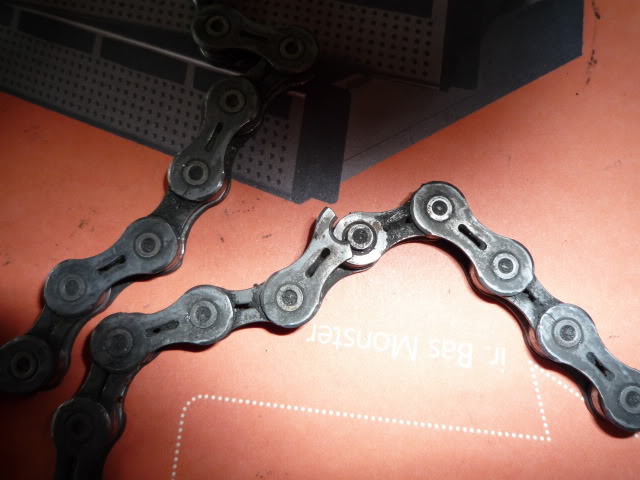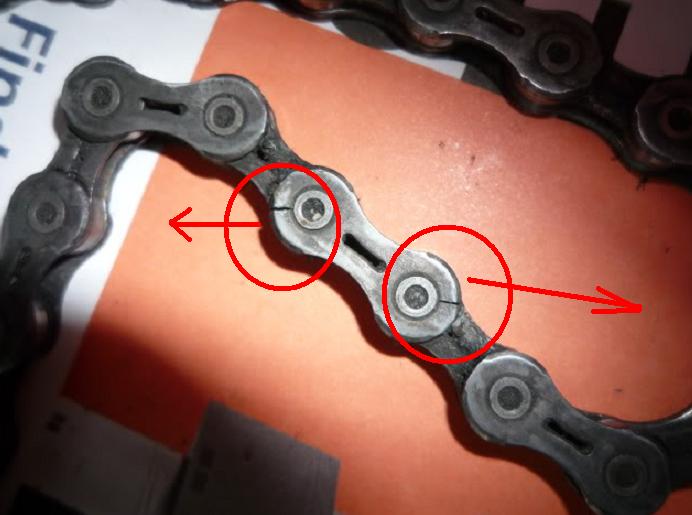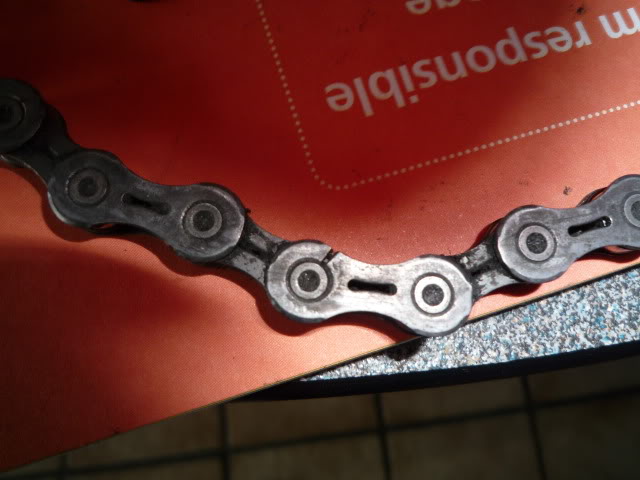 More pictures at http://s490.photobucket.com/albums/rr263/Furby-killer/Breaking%20Shimano%206700%20chains/ as of 2010/03.
The rider was not injured by either failure. Rider weight and usage is unkown. Both were used in wet/messy weather.
Two chains failed similarly. The first failed after 700 kms; the second after 220 kms. Rider weight and riding style unknown.
On examination, the first chain had 15 cracks. The second had 11 cracks.
The many cracks indicates this is not an assembly problem. Shimano instructions warn that cleaning with alkali or acid cleaners can cause chain breaks, however the newness of the chains and short use suggests no such cleaning was performed..
The owner also reports several teammates as well as other riders are having problems with these chains breaking.
A point of concern is sudden chain separation can throw the rider from the bike or cause other loss of control accidents, especially as failure is most likely at times of high load.
Another rider reports a similar failure of an Ultegra 6700 chain at 2500 kms.
<! http://i271.photobucket.com/albums/jj132/backpaqer/chain%20cleaner/FEB008.jpg>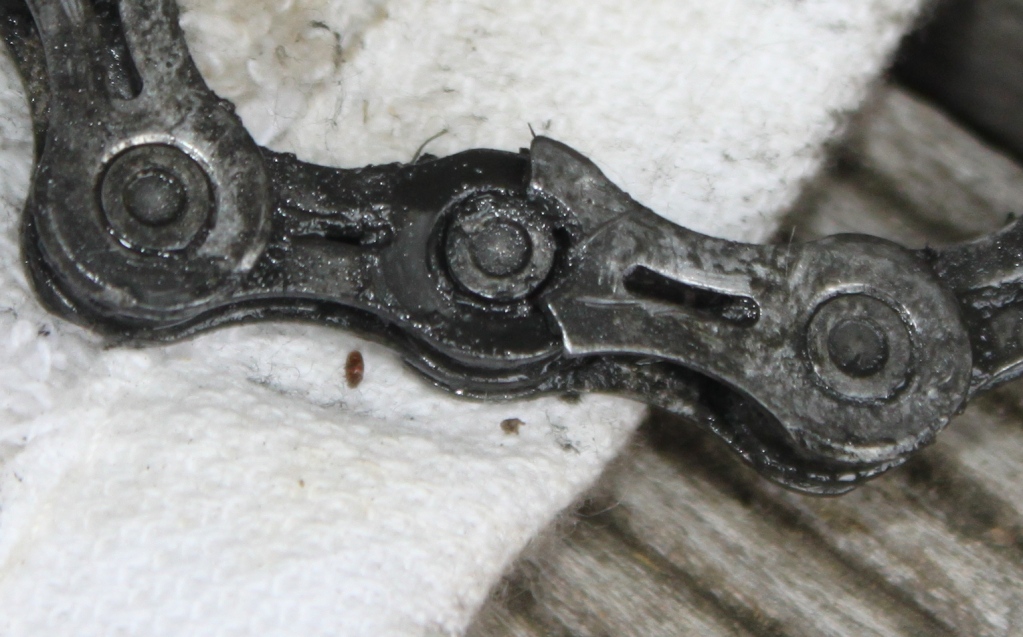 <! http://i271.photobucket.com/albums/jj132/backpaqer/chain%20cleaner/FEB010.jpg>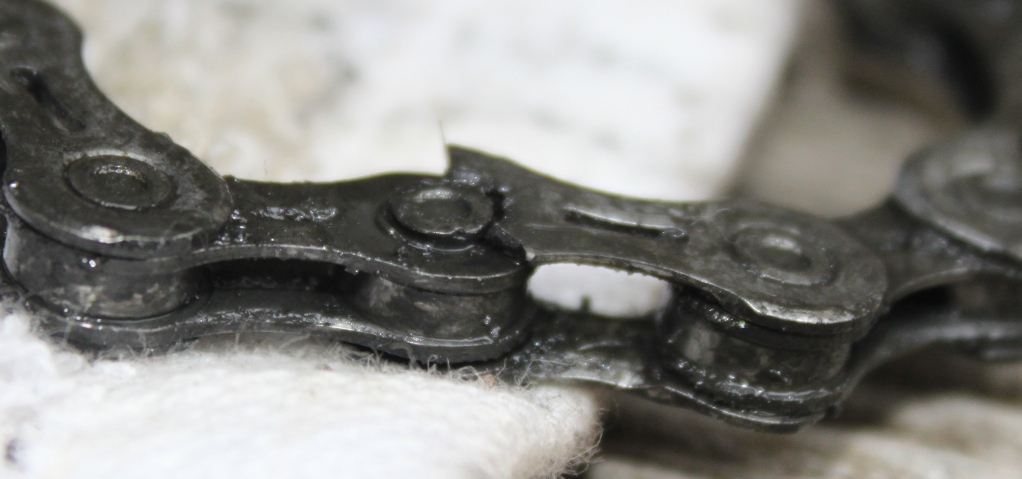 ---