Seat Tube Break at Bottom Bracket –Ritchey Break-Away
See other failures under 000.html.
---
From http://www.cyclingtechblog.com/2009/06/28/ritchey-broken-away-ticarbon> as of 2011/07.
Ritchey "Break Away", titanium frame. Seat tube failed at bottom bracket, at the weld.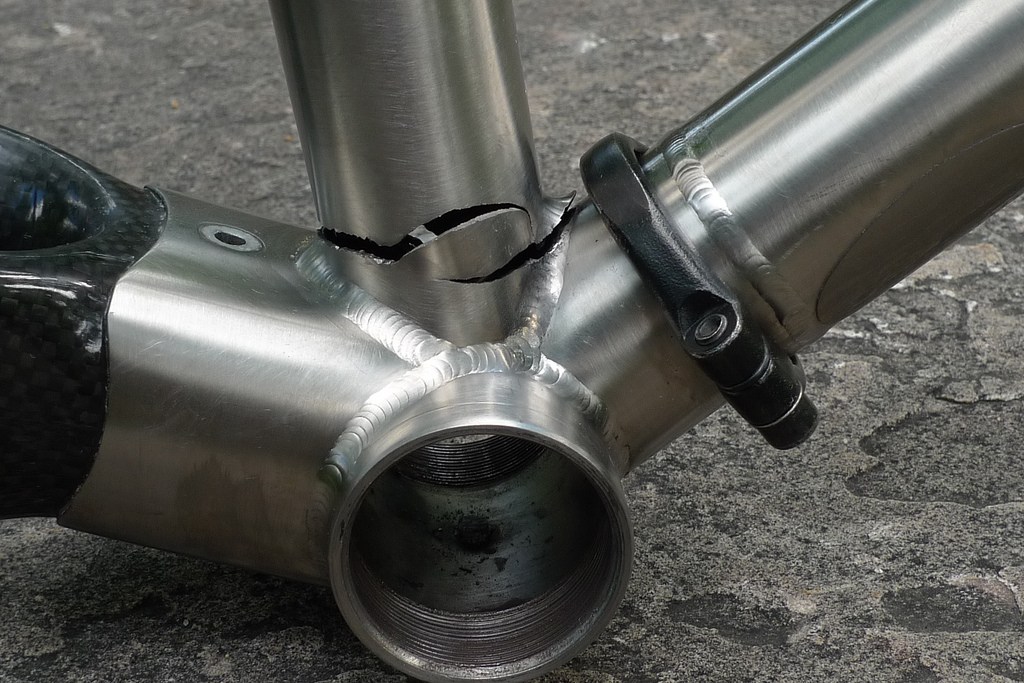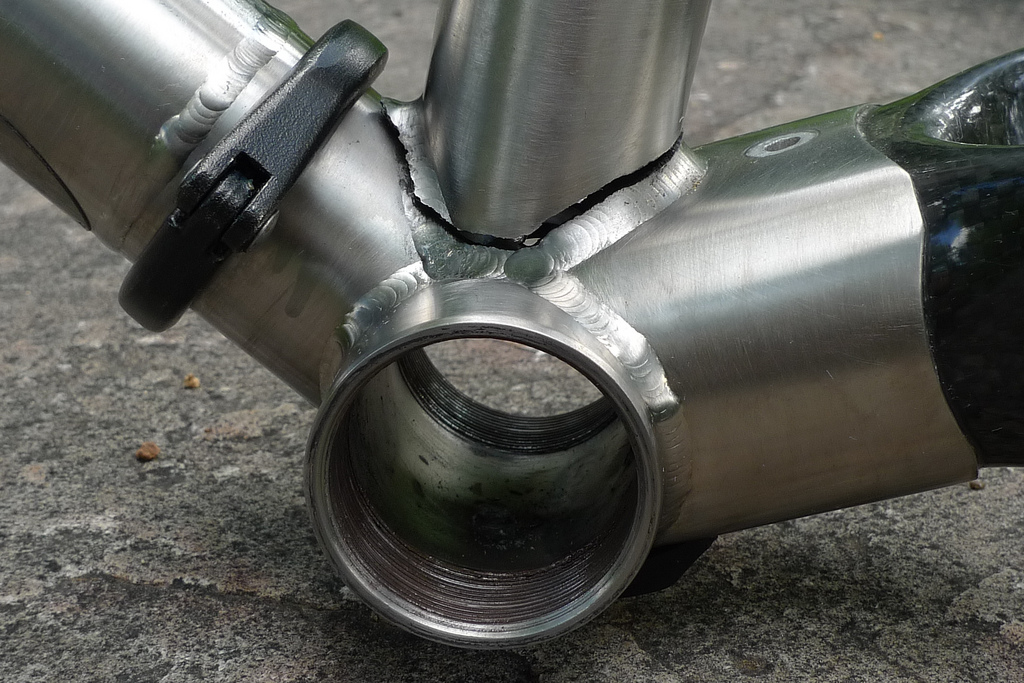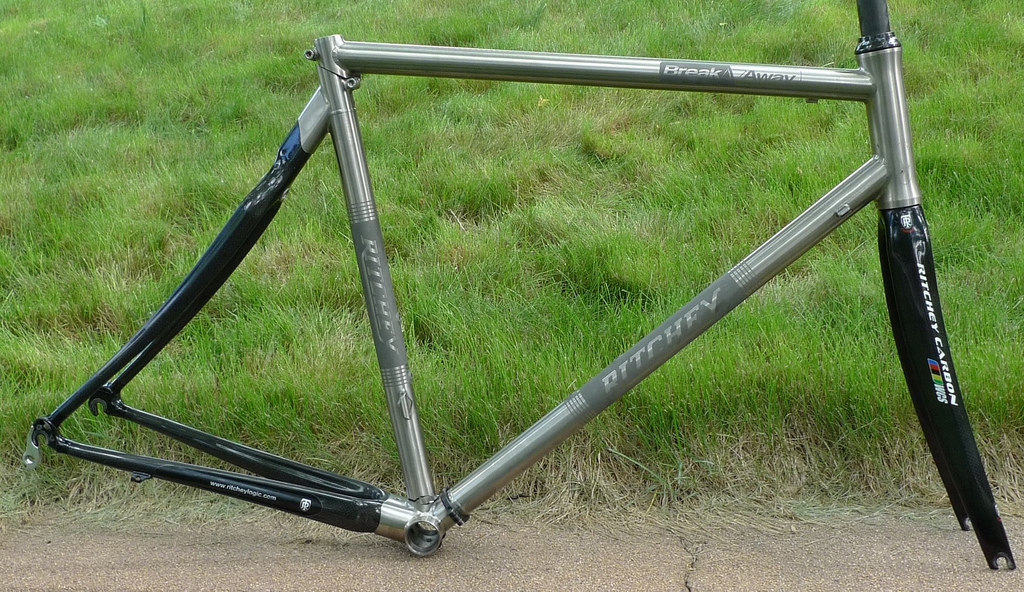 Rider noticed poor handling. On examination, the seat tube was broken through. There was another frame noise that may have masked frame-break noises.
Service history unknown, but ridden vigorously in Colorado (hilly).
This joint is a (comparatively) common place for failure, including steel frames. This particular failure is in the heat-affected zone of the weld. Some frames use gussets here to better spread the load. It is not known if the tube was butted.
---
See also FAIL-152.html.