MOBI > Hi-E Cassette Hub
---
In the early-mid 1990's, Hi-E offered a cassette hub using an axial ratchet. The design is similar to the ratchet on a Hugi hub (as of 2009 is sold under the name DT), but there are many small differences.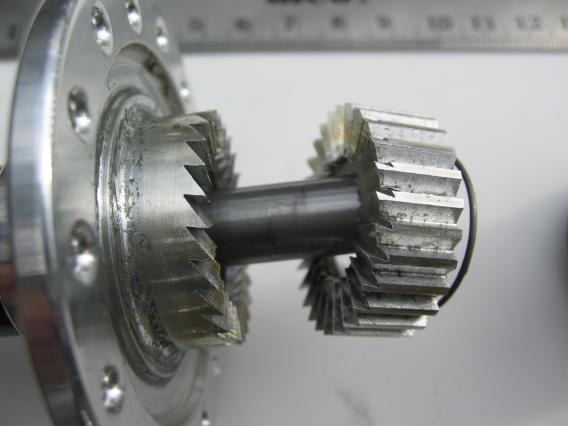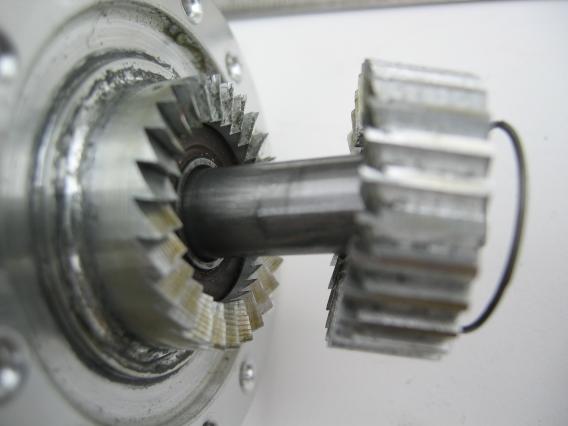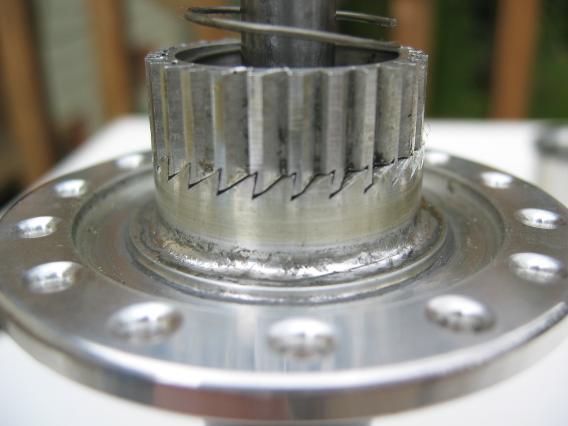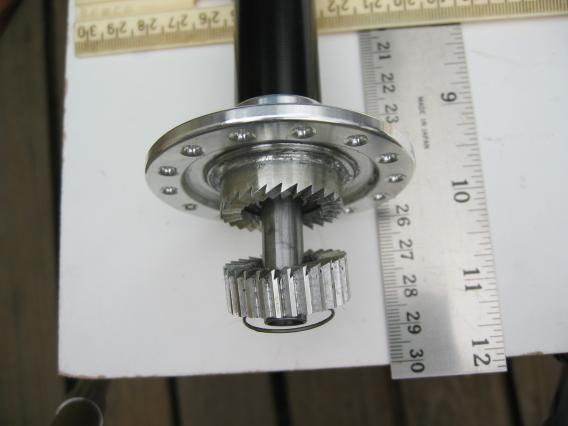 Hi-E cassette hubs are light, especially by standards of the day, about 195-200g. However, users reported "skipping" under load, even when new. Several observations about the hub's construction:
The ratchet faces are steeply undercut, presumably to "force" full engagement under pedaling loads. It is unclear if this is the original design or a production change due to skipping. If the latter, it may explain some skipping.

The axle is slender, about 9.5mm diameter. Although steel, it is likely to flex under load. Hi-E freewheel hubs use a similar axle; but with freewheels, axle flex does not affect ratchet operation.

The ratchet is aluminum, and may be more easily damaged than the steel Hugi. Damage could be caused by e.g., load under partial engagement, but might also be caused by coasting.

Wear under coasting may limit the acceptable force from the spring, but a light spring may lead to to partial engagement.

The ratchet mechanism is not sealed against external contamination, which may interfere with engagement.

The cassette carrier bears (rubs) directly on the left flange. Both surfaces are aluminum and exposed to external grit, so may wear quickly, leading to misalignment of the rachet faces, which, again, may interfere with engagement.

Manufacturing is variable, and some hub examples had poor engagement even before first use.
Note some recent (currently 2009) light hubs also use a plain bearing between cassette carrier and hub body, but also use a plastic or ceramic bushng, and also use ratchet pawls, which are substantially insensitive to radial alignment.
---