MOBI > Sharp Housing Stops
---
Sharp things near your knees can lead to expensive hospital bills and may keep you off the bike a long time.
"You would think" that is the sort of keen observatrion that would be self-evident to folks building, say, bicycles.
Apparently not. Here are before and after photos of a Kona King Kahuna titanium-frame bicycle from the late 1990s. It was made by Sandvik, a high-volume maker of titanium frames. Curiously, a KHS titanium frame from the early 1990s — also a Sandvik-made frame — has rounded cable stops.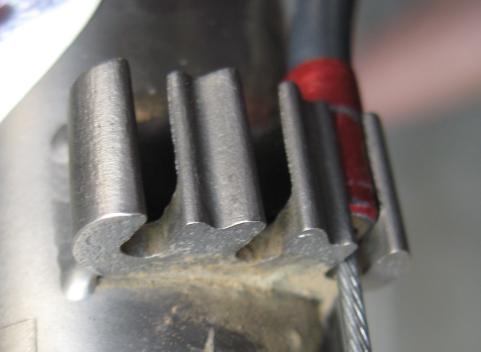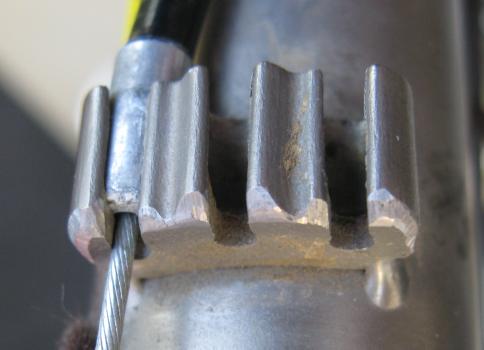 "After" is after blunting it slightly using a Dremel™ hand-held grinding tool. Crude, but less dangerous than before.