Frame failure
See other failures under 000.html.
---
Frame failure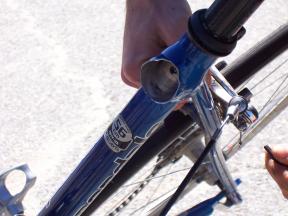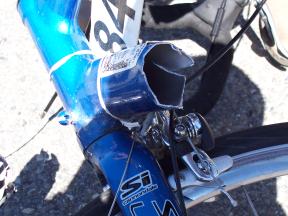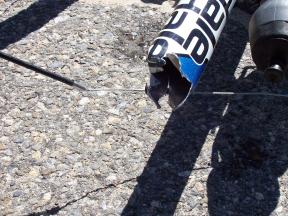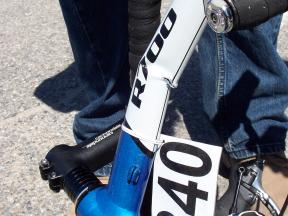 Overview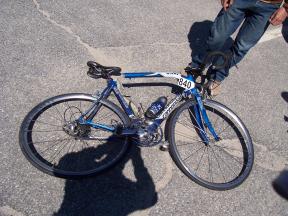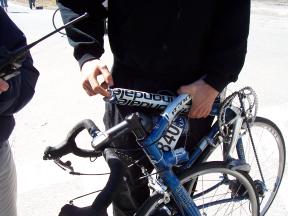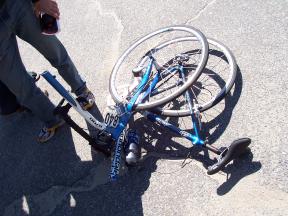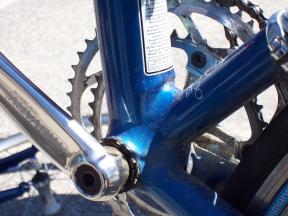 Blurry.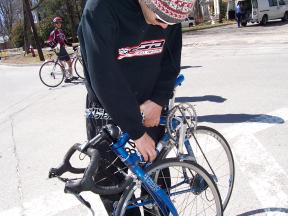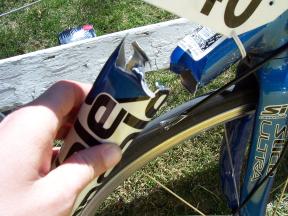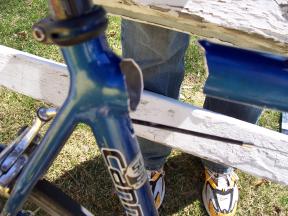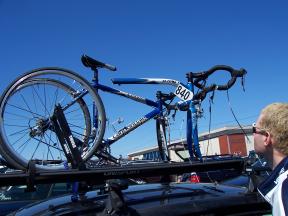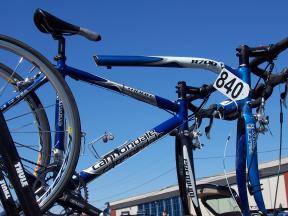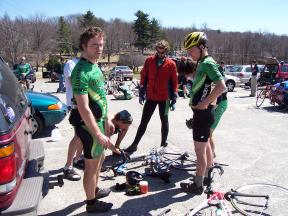 Pictures from http://gismap.dartmouth.edu/~cycle/Beanpot05 as of 2005/04.
The frame reportedly broke in a crash during the 2005 Beanpot race. Although a sufficient crash will damage any/all parts, ordinary crashes are part of the normal and expected use of a bicycle. It is not clear what is the primary failure and what is secondary (caused by the primary).
---
See also FAIL-025.html.