Carbon Fiber Seatpost Failure
See other failures under 000.html.
---
Fuji carbon fiber seatpost failed frame pinch clamp.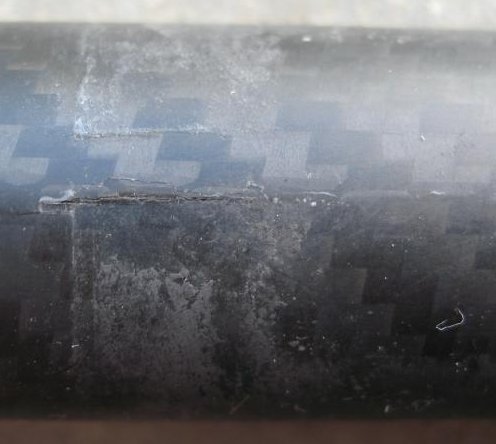 Fuji seatpost fitted by manufacturer to Fuji Race SL frame. Used for hilly on-road riding. Bought new, used approximately 3 years/10,000km. Rider weight approx. 65kgf. Used only for recreational riding, not used for touring, commuting, or to carry e.g., Carradice seat bag.
Crack occured at one edge of the frame's clamp slot. Whitish patina shows slot edges.
See FAIL-069.html for similar failures.
---
See also FAIL-076.html.