Bontrager Crank Failure
See other failures under 000.html.
---
Bontrager crank failed at edge of vanity groove. Crank is marked "KOB1332"(?) and "175".
From http://wheelgirl.typepad.com/web_log/2009/01/feeling-cranky.html as of 2010/09/12.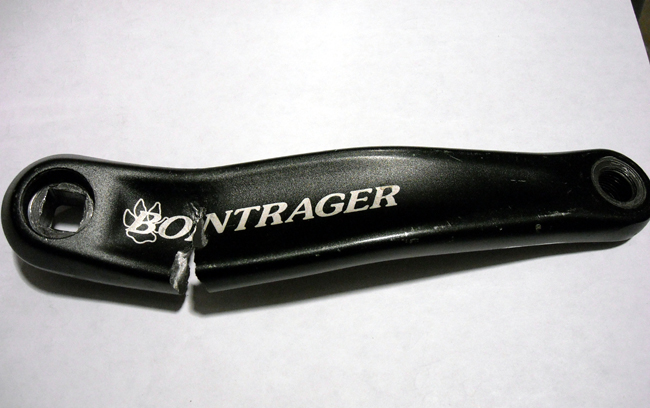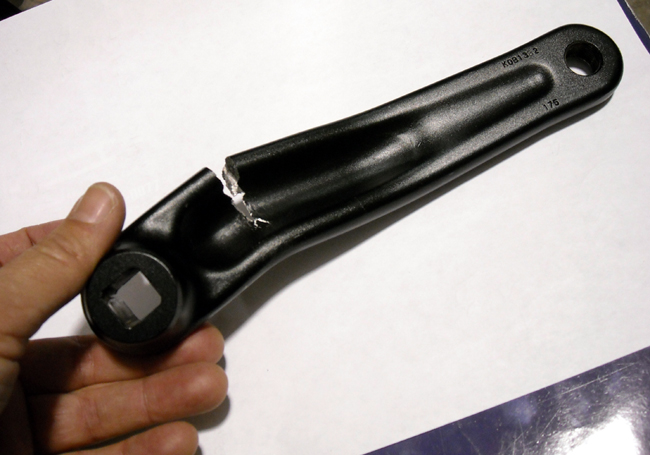 It appears there is dark discoloration on the front (outside) edge, indicating where the failure started. Note similarities to the shape and failure mode of many older cranks.
Usage and failure details unknown.
---
See also FAIL-155.html