Campagnolo Crank Failure at Pedal Eye
See other failures under 000.html.
---
From http://www.directcon.net/retroguybilly/crank.jpg as of 2011/09.
1970's or 1980's Campagnolo crank failed at pedal eye.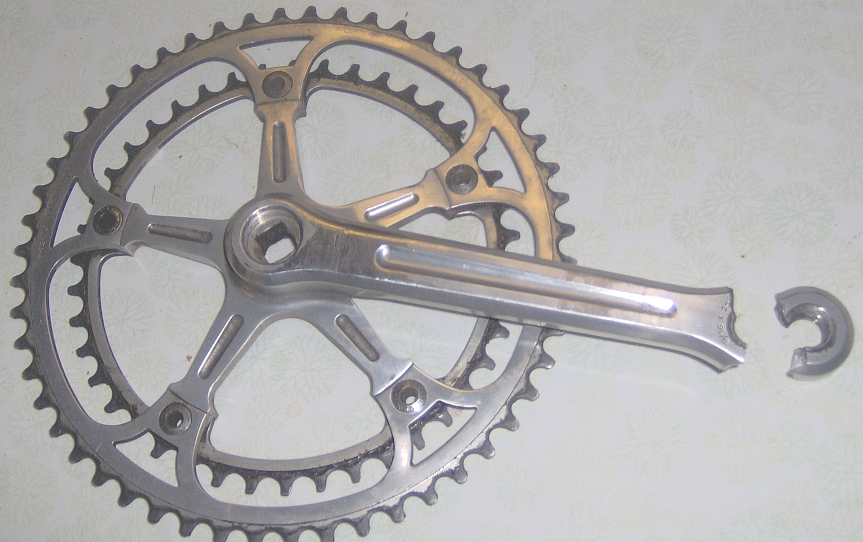 Rider reports "road rash" injuries.
Model and service history unknown.
These cranks also suffer failures at the vanity groove and junction between spider and arm.
---
See also FAIL-168.html