See other failures under 000.html.
---
Failed Right Silstar Crank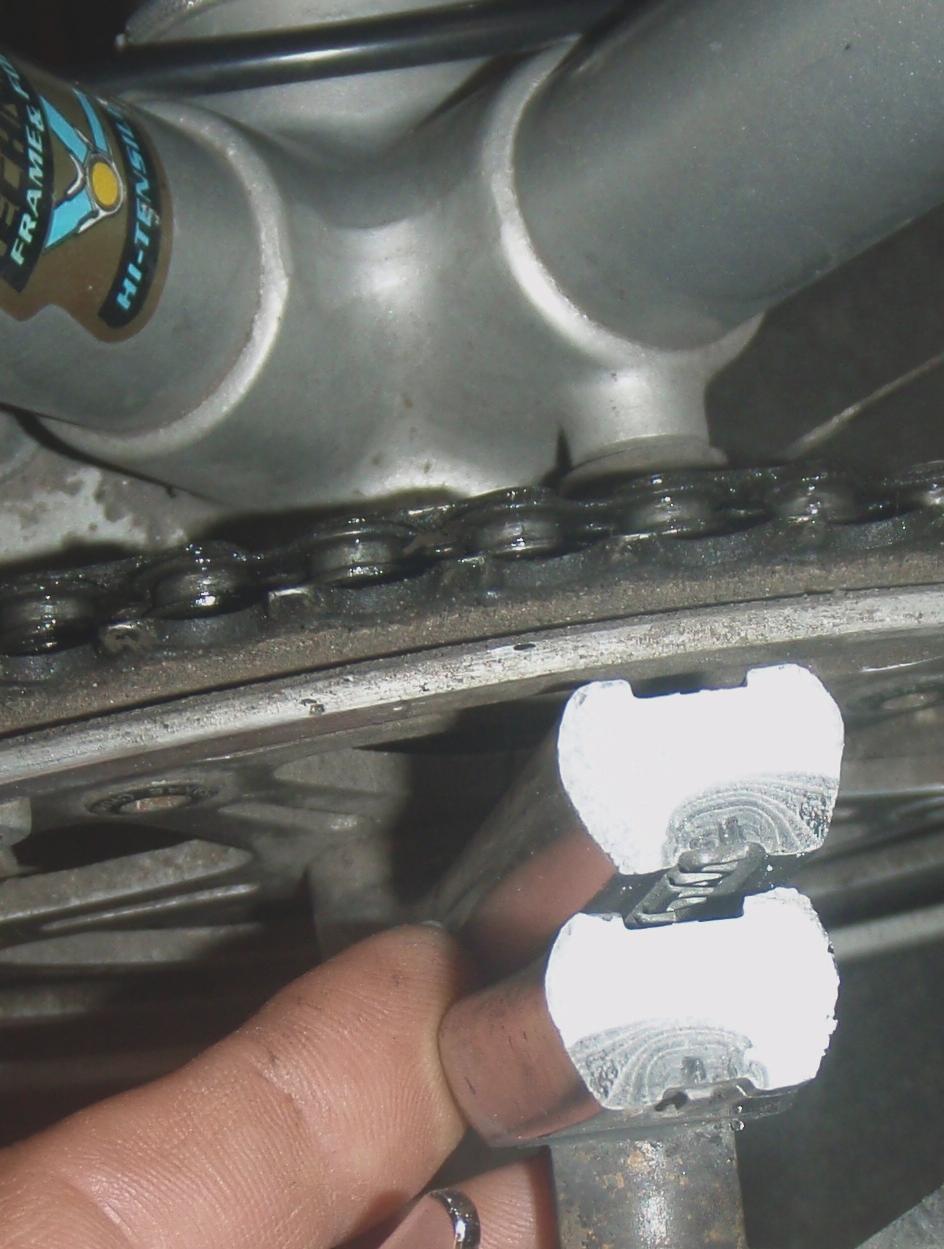 Photo: yellowjersey.org
SR SilStar crank, from SR's cheapest cast (not forged) line. From a 1978 bicycle, probably original, bike appears to be low milage and light use, but current owner is not the original owner and service history is unknown. Failed in 2012 (about 35 years).
The dark "beach front" lines show the failure started in the "vanity groove". The the upper section (still on the bicycle) shows the failure appears to be right along the edge of a raised letter.
---
See also FAIL-176.html